So woke up this morning to a glorious day, had to go into work sadly but used it as a good excuse to do a much longer trip in the marlin, 30 miles each way mostly through country roads, at parts the road was really bumpy and I could see the front wings bouncing all over the place, even with an additional brace welded in by marlin, anyway just as I was coming down my street on my return I heard a bit of a fibre glass clunck from the front driver side wheel. I thought the bolts holding the wing on had lost their nuts but it's pretty obvious what the culprit is! See below: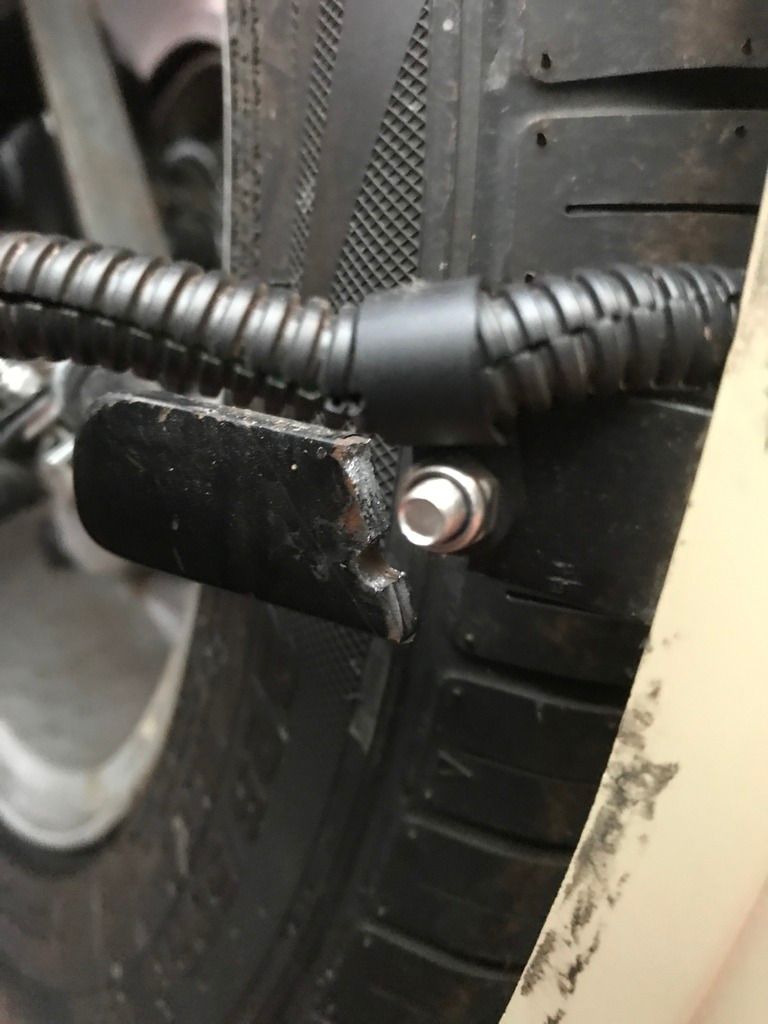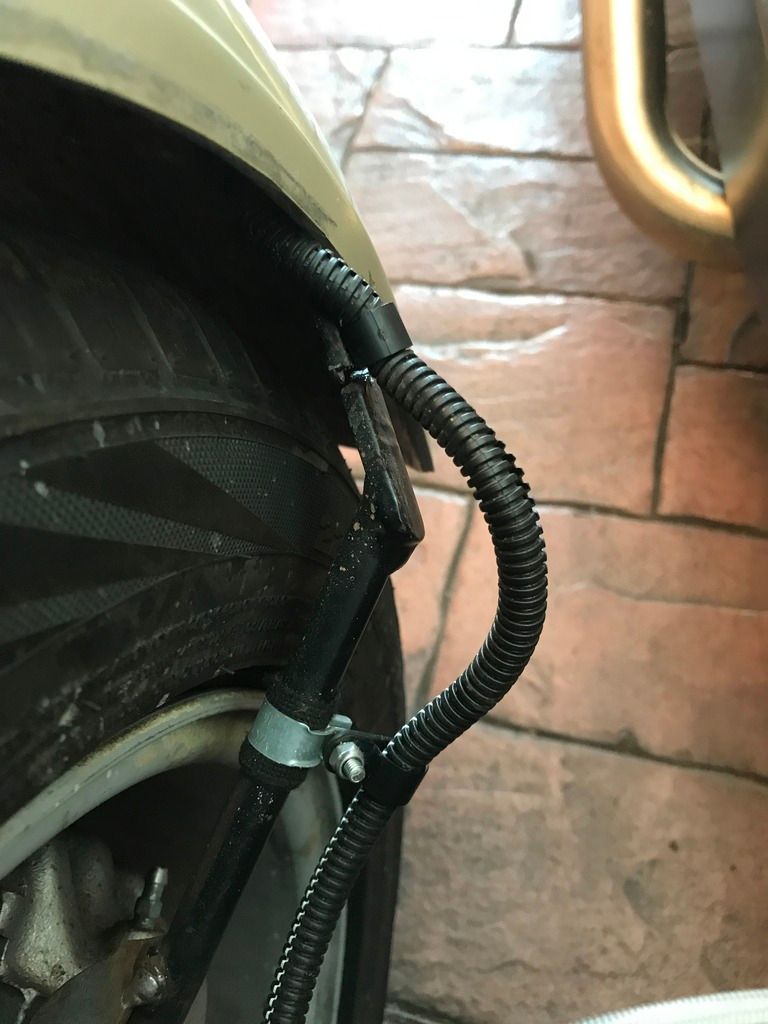 As you can see the failure is through the 5mm flat bar straight through the centre of a bolt hole holding on a p clip. Coincidently this may also be a spot that I tweaked and bent the bracket slightly to get the bracket to fit better.
Easily fixable and I will redesign with out a hole through the centre of the bracket. Has any one else redesigned the front brackets to stop the wobble and if so pictures would be much appreciated!